New concept since 2016, the Zero Waste is a new way of living by reducing its waste produced by the industrial civilization.
We fight against unnecessary packaging (this lemon covered with plastic film very annoying) or disposable products (that you will find by ten in your kitchen and bathroom for example). The important thing is to know how to recognize this waste and to start changing our consumption habits to reduce this waste.
Here are some basic rules to get you started:
The 5 R's
The 5 R's or actually the 4R's and the C. Are rules to start reducing waste.
The first thing you need to know is that you should refuse what you don't need. "Would you like a plastic bag for your sandwich? NO". Starting to reduce your waste is knowing how to say no!
You also have to reduce your consumption. It is perhaps easier to say than to do, but it is necessary to privilege all that is quality in front of the quantity. And this also involves thinking when you buy something. "Will I use it for a long time? Is the quality better than its competing product?" Putting an extra euro into a better quality product means you don't have to buy it again too often 😉 Think about your wallet, too.

Our favorite part
Reuse. Got a paper bag from the doggy bag at the restaurant next to work? You keep it and reuse it for your next purchases, it will help you say no to a bag because you already have your own! It works in many other situations too! An old stained t-shirt impossible to put back ? No problem, we cut it up and use it as a window cloth.
Now we move on to the recycling part. When we can't refuse, reduce or reuse, we think about recycling. We are talking about products like cardboard or glass. Your jam jar is finished, we wash it and we keep it to put our coffee grounds, our household products "home-made" or we use them to store our seeds or dried fruits in the kitchen! It is aesthetic, trendy and very IN! J
And then, if we don't manage to reduce everything? Don't panic, it's time to compost. This famous C word means storing organic and mineral residues (often destined for the trash) that will ferment and allow us to obtain compost. The latter can be used as potting soil! Nice trick, isn't it?
Thanks to this article, you have a few basics to get started with Zero Waste! Not so hard, is it? But sometimes you need some ideas to get started!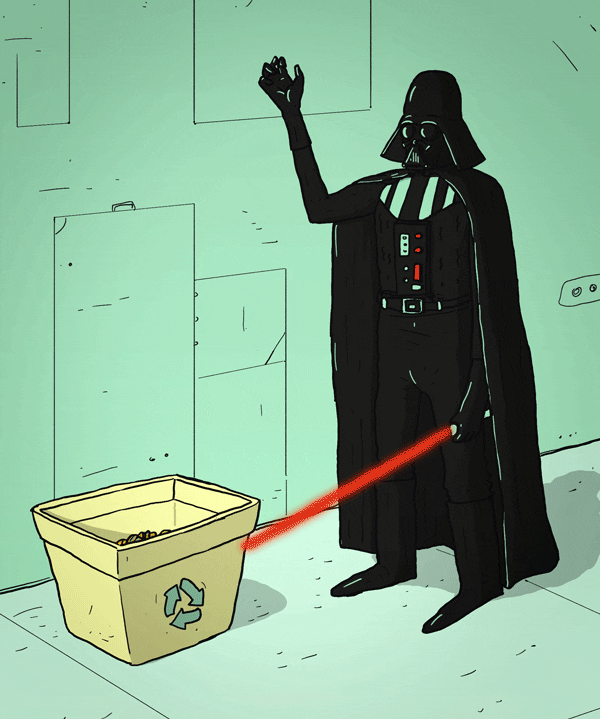 Zero Waste at home: some tips to get started!
"I don't know where to start!" This is often the problem that can delay a move to zero waste! Don't panic:
Here are some ideas to start your ZW challenge serenely:
How do I get started in my bathroom?
First step, look at everything you own, the different products (beauty, care, maintenance), and see how much is left. Because going zero waste is not buying a bamboo toothbrush and throwing away a new plastic one that is one month old and still in good shape. Finish your products before changing them!
We started with the toothbrush. Hop we go to bamboo, more ecological and we follow with the solid toothpaste to avoid the polluting packaging. We also have the possibility to find the solid shampoo and many other products (Washable make-up remover cotton, Oriculi…).
Moreover to choose these products, we discovered Kazidomi. Kazi what?
It is an e-shop that offers nearly 2,000 food products, healthy, natural beauty products, baby products and hygiene products, all carefully selected according to their composition. Their mission is to make access to healthy products more accessible thanks to an annual subscription: for 100 € per year, the customer has access to discounts from 20 to 50% on all products and lots of surprises throughout the year!
Moreover, we have found a coupon code to get this subscription 20% cheaper: KAZICLEANFOX. A good opportunity to start this Zero Waste challenge !
Zero Waste chez soi : quelques astuces pour démarrer !
"Je ne sais pas par ou commencer !" C'est souvent le problème qui peut retarder un passage au zéro déchet ! Pas de panique :
Voici quelques idées pour démarrer sereinement votre challenge ZW :
Comment commencer dans ma salle de bain ?
Première étape, regarder tout ce qu'on possède, les différents produits (beautés, soins, entretiens), et voir la quantité restante. Car passé au zéro déchet, ce n'est pas acheter une brosse à dents en bambou et jeter celle en plastique neuve d'1 mois et toujours en pleine forme. Finissez vos produits avant de les changer !
Nous, on a commencé par la brosse à dents. Hop on passe au bambou, plus écolo et on suit avec le dentifrice solide pour éviter l'emballage polluant. On a aussi la possibilité de trouver le shampoing solide et beaucoup d'autres produits (Cotons démaquillants lavables, Oriculi…).
D'ailleurs pour bien choisir ces produits, nous avons découvert Kazidomi. Kazi quoi ?
C'est un e-shop qui propose près de 2.000 produits alimentaires, sains, produits de beauté naturels, produits pour bébés et produits d'hygiène, tous soigneusement sélectionnés en fonction de leur composition. Leur mission est de rendre l'accès à des produits sains plus accessible grâce à un abonnement annuel : pour 100 € par an, le client a accès à des réductions de 20 à 50% sur tous les produits et plein de surprises tout au long de l'année !
D'ailleurs nous vous avons dégoté un code promo pour avoir cet abonnement 20% moins cher : KAZICLEANFOX. L'occasion de bien commencer ce challenge Zero Waste !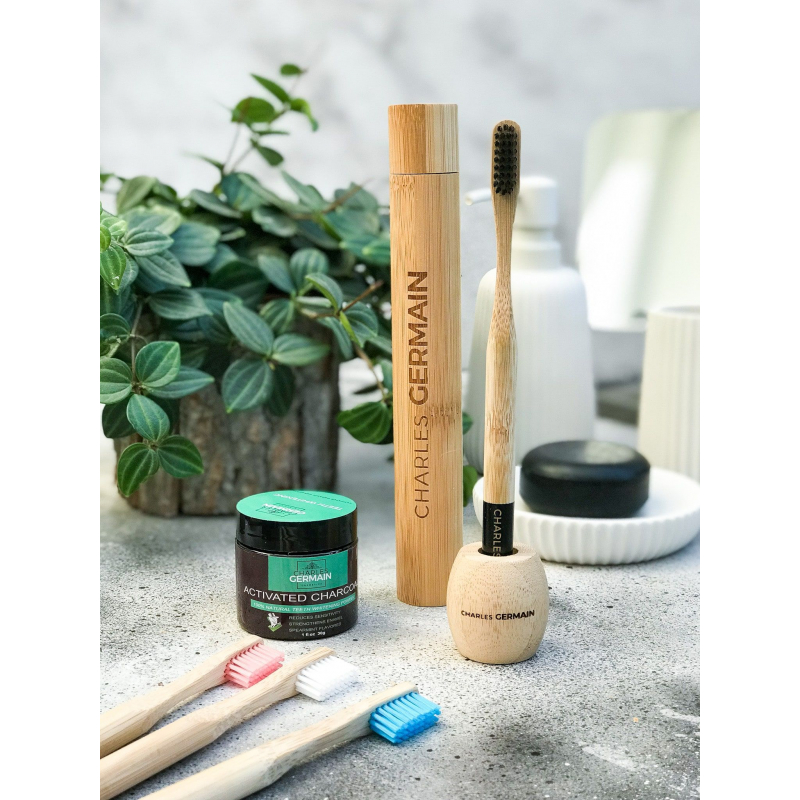 And then, what we love most of all, are all the little tips on their Instagram account (@kazidomi_fr) By following them, you will learn how to cook, make healthy and delicious recipes and you will discover tips and tricks "zero waste" like Bee's Wraps, ! They even offer a kit to make it at home! It is available on the website! We love it!
How to start in my bathroom?
Goodbye usual shopping and hello bulk!
The bulk is a way to consume sustainably. We bring our jars and canvas bags that we fill with food, products, liquids and other with the quantity we want.
Many stores exist in several cities and if you do not find what you are looking for, you can also order online. Several platforms exist such as Kazidomi, which allows you to continue on the road of a more virtuous consumption for the planet.
In addition to replacing your shopping with bulk shopping to reduce packaging, you can also choose wooden utensils for example, rather than plastic. It is also possible to exchange plastic film for small canvas hats for the dishes to be preserved.
There are many solutions, many videos to help you with practical tips and videos with recipes. We don't want to hear you say that you don't know how to do it or that it takes too much time!