Do you have an idea of the carbon footprint of your purchases? At best, a vague estimate, but nothing as concrete as the price on the label. Well, two players have decided to join forces to offer you a card with the possibility of knowing the environmental cost of your shopping.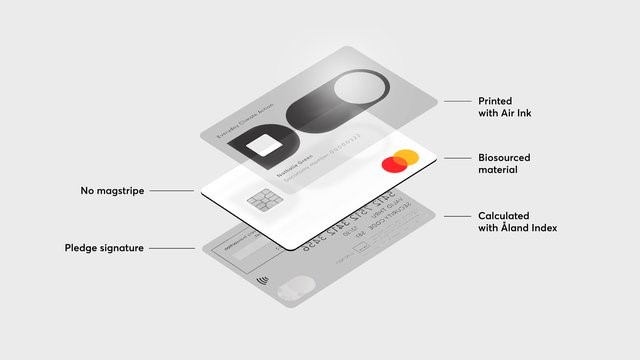 An invention from Sweden
This is not the Scandinavian country's first attempt at sustainable innovation. This time, Sweden can rely on two partners. Mastercard and Doconomy have decided to join forces to develop this card. On the one hand, the historic company in the banking sector will be able to contribute its expertise and on the other, the Swedish start-up will put into practice its ability to measure the carbon footprint of products.
We want to change behaviour by linking our consumption to our impact on the planet.

Nathalie Green, CEO of Doconomy
In this way, each consumer will be able to have a digital statement of account based on the CO2 emissions of each of their purchases. Let's take the example of buying clothes, which is a very important part of our carbon footprint. Depending on how and where it is produced, and therefore the journey it takes, a T-shirt will not have the same environmental impact. The map will make it easier for you to know this information and to choose more environmentally friendly clothes next time.
Offsetting pollution from consumption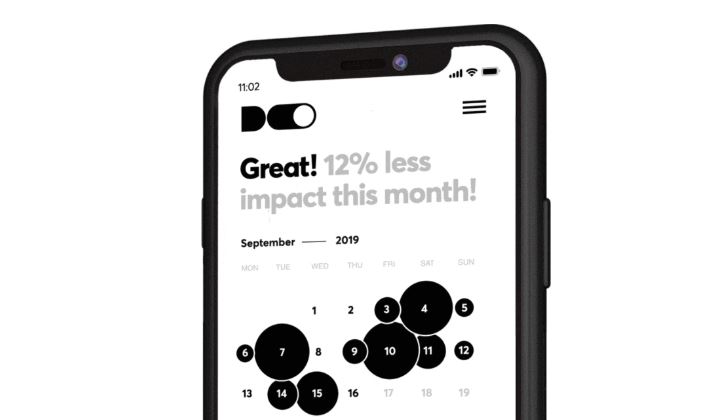 According to ADEME, to be carbon neutral, we should not have a carbon emission of more than 2 tons per year. Unfortunately, we still have a long way to go to reach this crucial goal. And thus avoid a disaster scenario. Indeed, the carbon footprint of a French person is on average 12 tons per year, which is 6 times more than the recommendation. This is why services that help consumers balance their carbon footprint are multiplying. This is the case of Lilo. The French search engine that allows you to make free donations. The aim is to offset the pollution linked to your web searches. And so is this new card that will guide you towards a more responsible and sustainable consumption by offering to finance environmental projects. Above, we have a fake example of a brand offering credits to its customers to redistribute.
Two versions of the card will be offered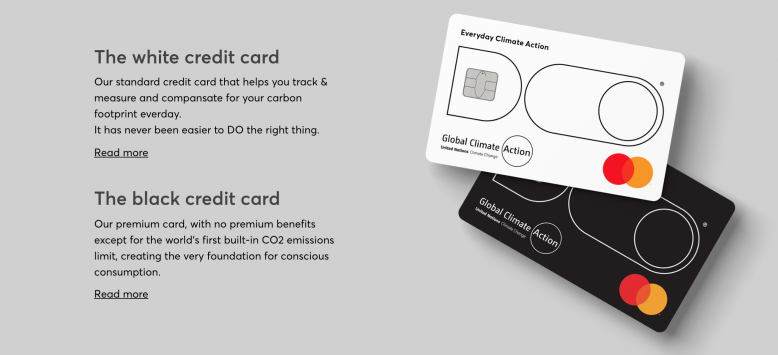 The "white card". It will send you notifications on the Doconomy application. In particular, it will tell you the carbon footprint of your purchases
The "black card". This is more restrictive and will simply refuse you a purchase if your CO2 emission balance has been exceeded.
The environmental emergency is undeniable. It is not surprising to see incentive or even constraining initiatives flourishing in the four corners of the globe. And it is in this sense that technology can help us. By ensuring, step by step, the sustainability of our biodiversity.