After GEEV, this new issue of Fox'Actus focuses on EcoApp Media. The environmental issue is a subject that concerns us all. But recently, more and more young people are asking themselves how they can act at their own level.
This is the case of Gonzague Roucou, Mathéo Lamblin and Antoine Leblanc. The 3 students, respectively 18 and 19 years old, have set themselves a challenge; To engage as many people as possible to adopt simple but effective eco-gestures.
So we went to meet Antoine Leblanc to find out more about EcoApp Media; and the recently launched Million Pixel Challenge.
Nous n'avons pas besoin de quelques personnes qui agissent parfaitement bien au quotidien; mais de millions de personnes qui agissent imparfaitement.
How did you come up with the idea of EcoApp Media?
With EcoApp Media, we wanted to gather a small community of people who want to act in favor of the environment. Instead of denouncing and pointing out all the threats and dangers our planet is facing; we wanted to suggest simple actions to take at a personal level.
We like this sentence: "We don't need a few people who act perfectly well every day; but millions of people who act imperfectly."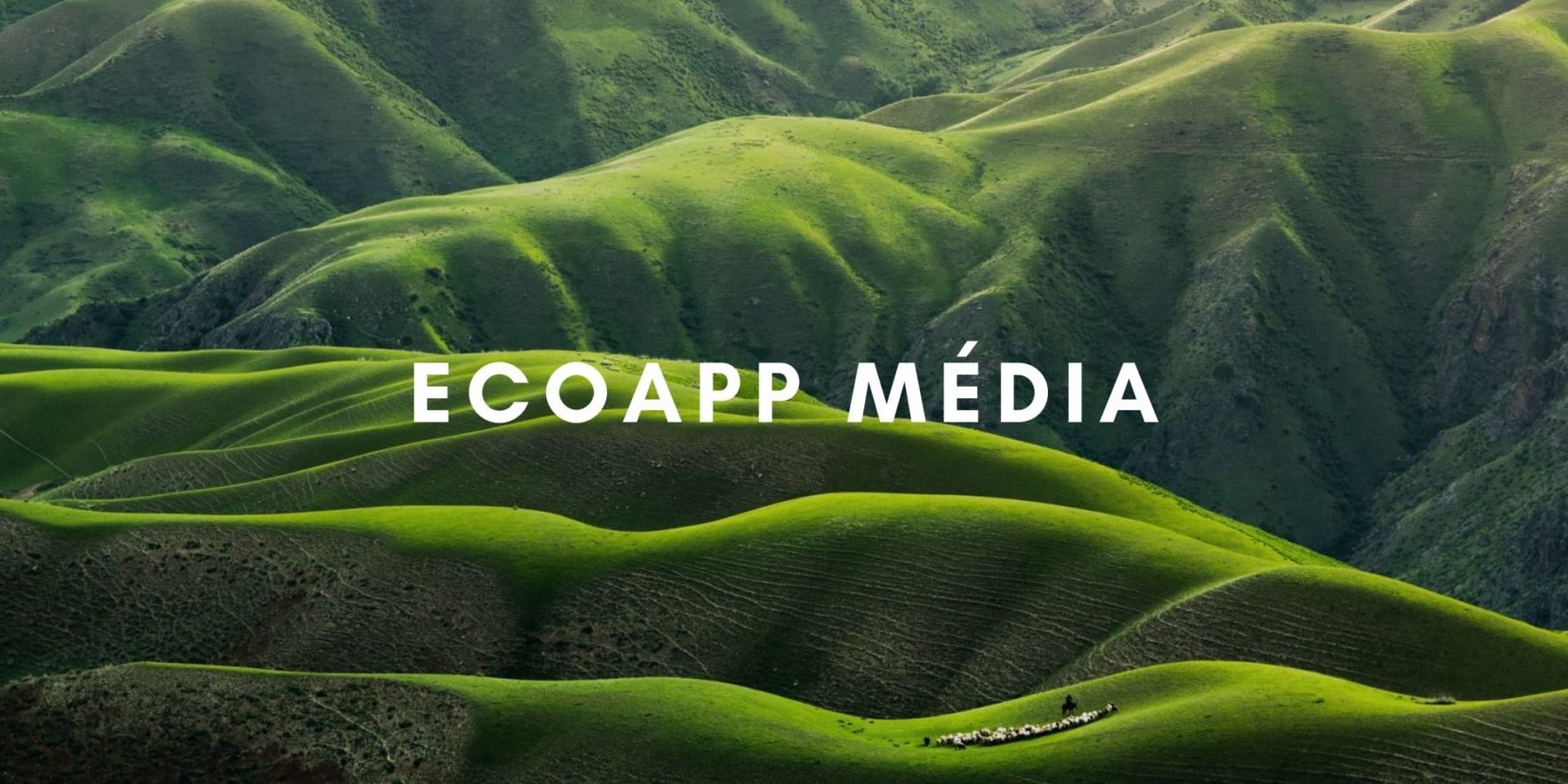 On April 30th, you launched the Million Pixel Challenge. Can you tell us more about this project?
Concerning the Million Pixel Challenge, we wanted to go even further by imagining a concept that would intrigue and sensitize people to sustainable development issues. So we decided to use an atypical model: The Pixel Wall!
Can you explain your concept in a few words and the interest it represents for your users?
It is composed of a million pixels of which each pixel is sold for 1 € or 50 cents for the first companies that order pixels. It is therefore possible to order blocks of pixels to place an image such as a logo, a redirection link to a website and the catchphrase of your choice. The objective of this atypical and crazy concept is to offer a unique comm' to the companies present on the site and to boost the fundraising in favor of associations chosen by our community via surveys. We hope that this atypical concept will allow us to raise funds for dozens of environmental, humanitarian and social associations, and to make more people discover our "eco-challenges".
In what way do you think the ecological challenges that have flourished recently; such as the TrashTag Challenge, represent an interesting lever to activate in the fight against climate change?
We think that social networks allow a great visibility to the actions carried out. It is a real vector of influence to push generations to join a new movement questioning our current consumption and production models. Add to that, the formation of a real global community that wants to make things happen and that can rely on these networks to inspire themselves or others. There is strength in unity!
How far along is your project?
Currently, the Million Pixel Challenge has 10 beneficiary associations and the feedback is extremely positive and encouraging. Our community is closely following this crazy concept and for the moment we have sold 200 pixels, and next week we will finalize the sale of 200 new pixels. We are starting very slowly, but we are motivated to push our association as far as possible.
What is your long-term ambition with EcoApp ?
For the moment, we are contacting the first companies to convince them to invest in this project and to make a donation. We then plan to contact different media in order to spread the word about the Million Pixel Challenge and, we hope, to make new companies want to join us. In parallel to the Pixel Wall and the fundraising; we will continue to publish and share our simple and fun eco-challenges to act on a personal scale. One of our long term projects would be to organize short interventions and debates in schools and high schools; to contribute to the awareness of environmental issues; while showing that another way of doing things is possible and not so complicated to implement in one's daily life.
As you can see, the Million Pixel Challenge allows us to reach even more people, in particular the professional world. Also, thanks to these small challenges launched to their community on their website and their Facebook page; EcoApp Media is definitely a way to get involved for the planet. Among all the challenges proposed here, which ones would you be able to take up?