The frightening conclusion of the climate report published by the Breakthrough National Centre for Climate Restoration. A disaster scenario worthy of the biggest American blockbusters? The Australian researchers are clear.
We must change our behavior. Otherwise, global warming will lead to the extinction of our species by 2050.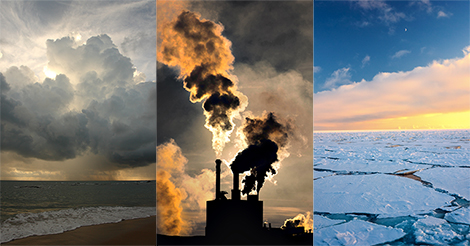 Ecological commitments still too weak
Since the Paris Climate Agreements in 2016, the objective regarding the rise in temperatures is to stay below as soon as 2°C increase. An ambition that urgently requires concrete actions. However, on October 8, 2018, the Intergovernmental Panel on Climate Change (IPCC) published a disturbing report simulating the consequences of a 1.5°C rise in average temperature.
However, the IPCC's conclusions are this time described as too optimistic. This new report states that "Even if warming stops at 2°C, more than a billion people will have to move. And, in the most extreme predictions, the scale of destruction appears to exceed our simulation capabilities. Clearly with a high probability that human civilization will come to an end."
Anarchy is to be expected
One billion people would be forced to leave unbearable conditions and two billion would face water shortages
Moreover, according to the Breakthrough National Centre for Climate Restoration, the temperature is expected to rise by 3°C and not 2°C. This figure contradicts those mentioned during the COP 21 preceding the Paris Agreements. An increase that would result in the destruction of ecosystems from the Arctic to the Amazon through the coral reefs. It would not take more to run to our loss. Spreading drought, famine and panic…
Is humanity living its last years?
The conclusion of the report is that the only solution left is general mobilization. At first glance, this seems utopian (as disparities and conflicts tend to take over from unity; collaboration and mutual aid could quickly prove vital). ) Our future depends on it. We all live on the same planet and it is our responsibility to preserve our common natural habitat to ensure the sustainability of our species.